Change is inevitable, so they said. This means that as things continue to change, we have no option but to embrace the change and adapt to the new environment. Even in business as the technology continue to change so are the business trends and the methods used to spot the patterns from different resources just to find new market opportunities.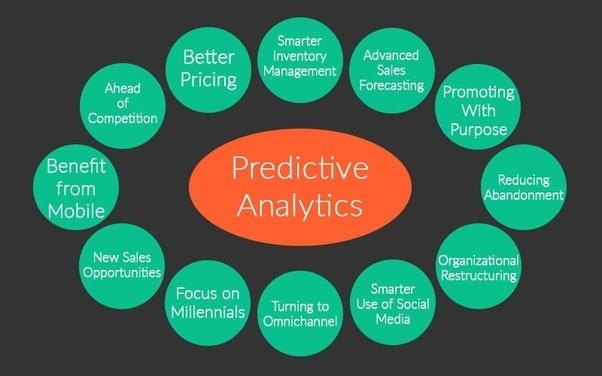 For this to happen, they usually use both the unstructured and structured data, and that's what makes the predictive modeling analytics. This is the new technique used in business nowadays as it helps when trying to achieve certain outcomes of the business and improve the customer satisfaction and efficient collaboration within the organization.
Predictive modeling analytics is a trend that has been adopted by different departments within a business organization just to achieve a particular result in terms of business performance. With that being said, let us quickly look at some advantages of using this technique.
Improving the business advantages
When recessions happen, it usually affects a lot of businesses and most of the times if not all the time, the impact is usually on the negative side. Anyway, when these businesses finally recover, they often use their huge amount of data that they have collected in the past.
But, when using predictive analytics, you need not rely on your experiences to get the insights or to understand the new trends. However, for your business to remain competitive, you can choose to implement the use of predictive analytics.
Revenue opportunities
A business that uses predictive analytics can use the technique to go through the history of their customers activities and study their buying patterns. This in turn will help them in making the rich informed decisions to try to improve the business in terms of the revenues gained.
Based on what they find out, they will often come up with things like coupons, discounts or even give out promotional offers.
Elevating to new heights
This technique can also help your business to improve and take it to a totally new level. This is because the business can use the technique to try to find out what their customers might need hence using that to improve their customer experience.
When your business delivers a better customer experience, you will always stay ahead of the competition and that's how you get your business to grow over your competitors.
Understanding the users
You know that people can also influence each other, right? On several occasions, you've seen some people being ranked as the most influential persons of the year or something like that. Either way, this usually happens whether knowingly without the person being aware.
Whatever they say or suggest can actually have some impact on the business. When you have any unprecedented data at your disposal, your marketing team can use the metrics of social value and perhaps throw in some predictive analytics techniques to bring some influence in the business.
When the analysis is done properly, you can also have the ability to focus on how you can retain the customers you already have.
Detecting useful insights
With the right experience on how you can use predictive analytics, you can find a way in which you can provide a customized customer experience. Well, gone are the days when the sales and marketing team were the only people left with the task of getting to know the customers.
This doesn't seem to be the case anymore as everyone in the organization is nowadays involved. This goes as far as also identifying the potential customers. With a good and timed analysis, you will be able to identify any emerging trends from the customers.
This will make your business to come a long way by identifying the hidden customer insights thus helping you to grow.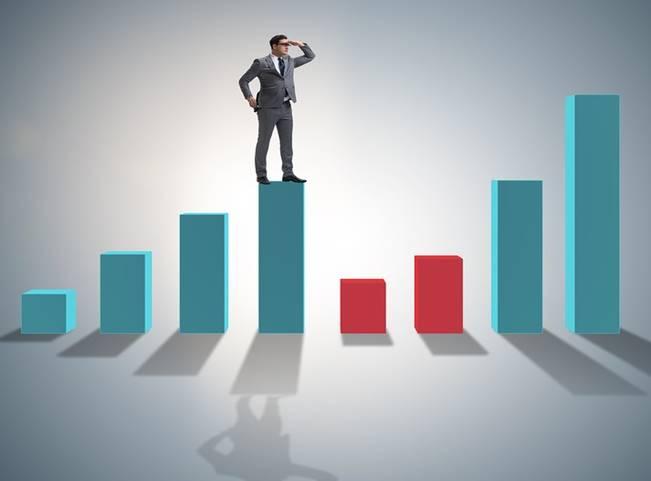 Usage of all the data you have
Well, since the cost of using cloud storage is seen to be reduced as time goes by, more companies and businesses are quick to take this advantage to store more and more data.
The big question however is, are they really using all the data that they possess? It is often said that most companies only use like 1% of all the data they have.
Anyway, when you incorporate the use of predictive analytics, you can be able to use the large amount of data available to better your business. As your competitors will still be using only one percent of their data, you can simply use all of it and improve your business performance. See here for more advantages of this technique.
Identify the areas of weakness
This seem to be quite obvious right? But you will get surprised when you find out that most business organizations don't actually use this opportunity.
Applying the use of predictive analytics can help you identify the areas of weakness within the business and make the necessary improvements.
This way, you will be able to keep your customers and also win back the ones you had already lost. This can also help you build a healthy relationship between the business and the customers.
Conclusion
When you do everything correctly, all the other things will fall perfectly into place even without trying. As you have seen, these are just a few advantages that your business can be able to enjoy when you introduce the use of predictive analytics. You can check the link: https://searchenginewatch.com/2018/05/29/five-ways-to-use-predictive-analytics/ for more information.
As said earlier, change is inevitable, and if this is the new trend in business, you might as well try it out and see how far your business will go.