For any sort of business, whether it's small or big, a catchy name and Logo is of great importance. No matter how simple your business logo is, take the famous 'tick' by Nike, it is important that you create a visual impression of it on your customer on each transaction you make with them. Creating and adding a logo in every customer invoices is a good practice to implement. PayPal is one of the biggest online payments system in the world and many of the merchants use it for doing transactions with their customers. Creating an invoice logo in PayPal makes your invoices look genuine and attractive.
The age of printing paper and money orders for sharing invoices with customers is long gone, as a business owner has a lot of flexibility when it comes to design a proper invoice.
Like I said, a Logo of your business is a visual impression for the customer. Today I will tell you how to add or change invoice logo in PayPal.
Prerequisites;
PayPal account, whom am I kidding to!
Image file of your Business Logo
Steps to Add or Change Invoice Logo in PayPal
Login to your PayPal account. In the home screen, scroll down and locate the option Manage Invoices under the Selling Tools widget on the left navigation panel.

Click on the Create Invoice Button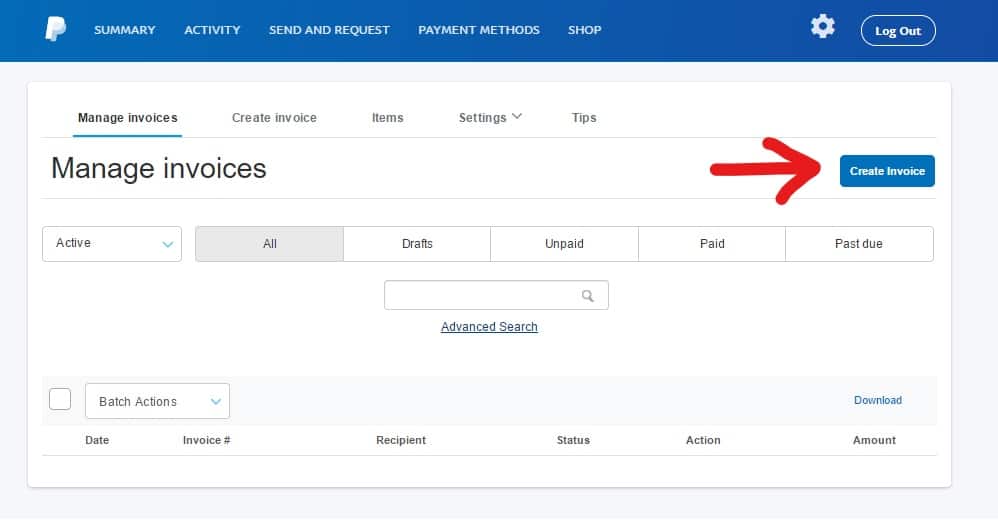 Now you will be presented with the PayPal default invoice template. Enter your invoice number, date and billing information.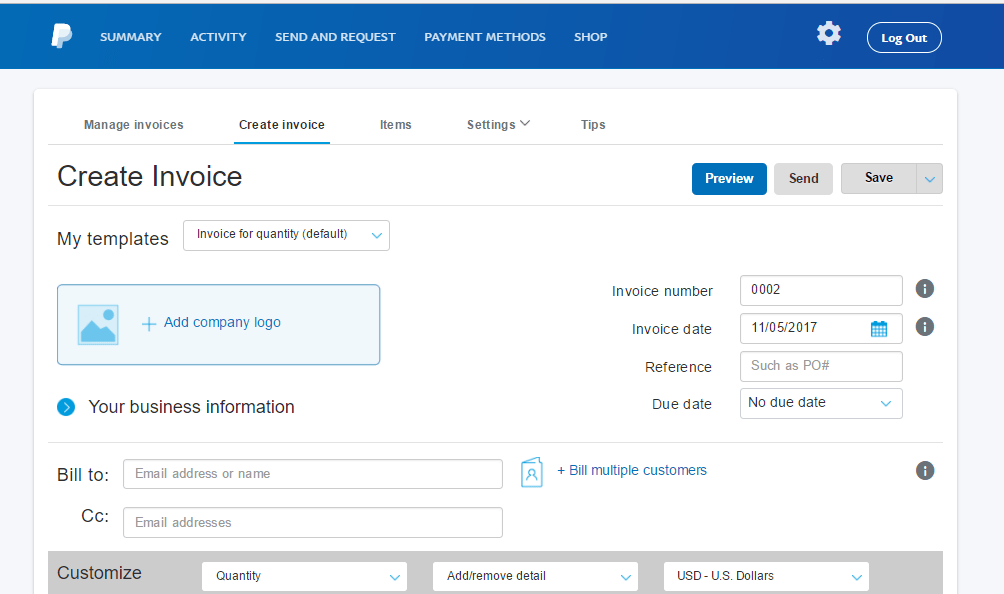 Once you are done entering the billing info, click on the 'Add Company Logo' button. Locate the image file of your company logo and open the same.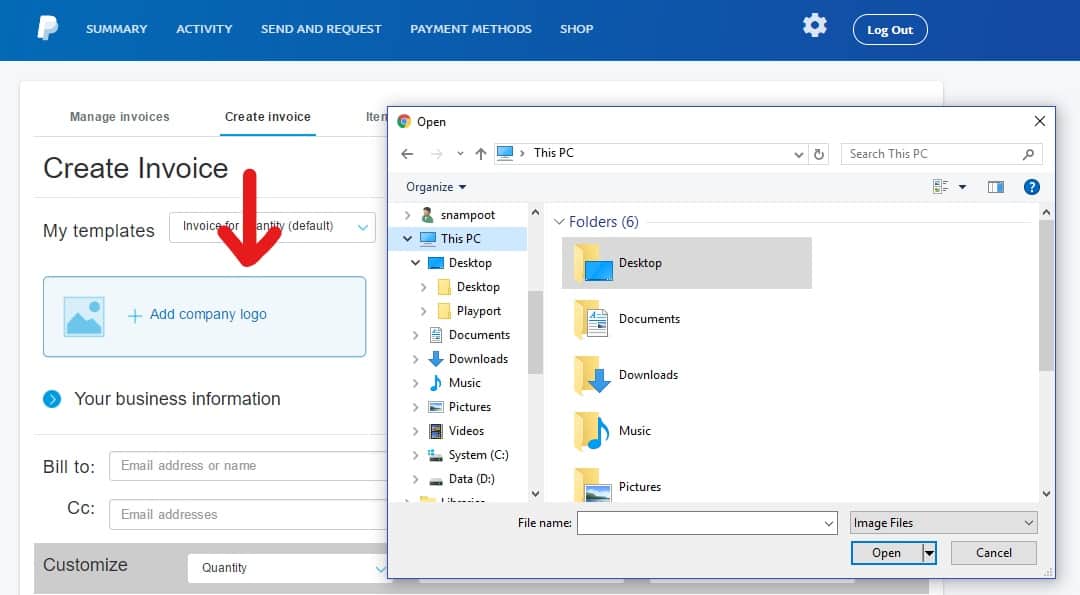 There you go! You have successfully added your business logo in your invoice.