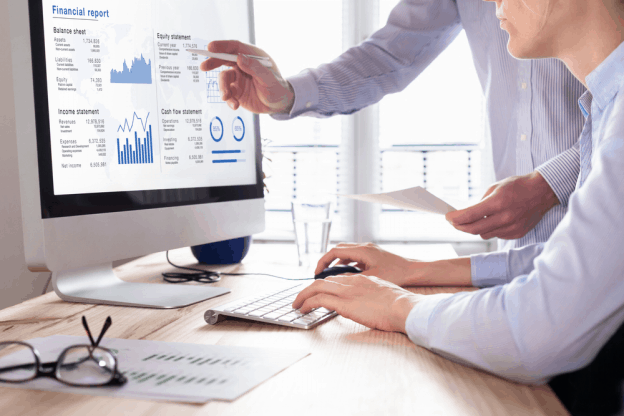 Once upon a time, the only way a business could handle its accounts was with a stack of papers, manual labour and impressive amounts of patience. Thankfully, with the rise of the digital age, most businesses have switched over to automated accounting or accounting programs, a move that has entirely changed how businesses handle their accounting for good. As your business grows, so do your accounting needs. Software that worked for you when you were a small business may no longer serve your needs, which is why it may be time to upgrade to a better system that can handle the task with ease. In this article, we look at how to tell if your accounting software needs an update, so read on to find out more!
Are You Lacking in Mobile Capabilities?
With the proliferation of smartphone usage over the last decade, it's not uncommon that we find companies creating software, apps and even websites that are mobile-friendly. If you find that your current accounting software doesn't have mobile capabilities, it may be time to upgrade to something that is easily accessed on an iPhone, iPad or any other device that people use. The pros of software with mobile capabilities is how it offers you accounting information at any time and from anywhere. Whether you're on the road or at home, software that is compatible with your devices allows you to keep track of your finances, invoices and overall financial health at the touch of a button. We can't stress how important mobile capability is, so make the switch and thank us later!
You've Simply Reached Your Limits
As a small business or enterprise, you may find that you aren't too picky with your accounting software needs. Chances are you don't have accounts in the hundreds and are working within your limits with your software of choice. However, as you grow, so do your needs. If you find that you've simply reached your limits where software is considered, it may be time to sign yourself up for an upgrade. Finding a new software that is able to keep up with your growing number of clients, sales and transactions is essential in the overall growth of your business, so do not hesitate to upgrade your accounting software as needed.
You're Spending Far Too Much Time With Your Software
Software was created to save you time – so if you find that you're spending more time dabbling with your accounting software than you are focusing on your business, you're definitely in need of an upgrade. If your accounting tool is not giving you time back which you can use on growing your business, it certainly isn't doing its job. Upgrading your software to newer versions that can automate routine processes such as invoicing payroll will save you copious amounts of time that you can utilise on other more pressing business matters.
Haven't Updated In A While?
Most software companies design their products to have routine updates that install new features at least once or twice a year. If you've noticed that your software is no longer updating itself, it may be time to give it the boot. Ideally, you'll want to work with a company that is consistently trying to upgrade its products and improve its software. A lack of updates could demonstrate that the company is doing poorly, or have simply shifted their focus elsewhere. Either way, take it as a sign that you're probably better off using new accounting software or upgrading to better companies that focus their time and effort on their product.
Limited Options
Last but not least, if your accounting software is limiting both you and your clients' options, it may be time to upgrade to something better. If your software only operates on one currency, you may be losing out on global business opportunities and severely limiting your clientele. If your software only allows your invoices to be paid in one payment format, you may also end up frustrating your clients or ending up with late payments. Avoid all these hassles by utilising software that operates in various currencies and offers your clients multiple payment options ranging from credit card to Paypal to bank transfers.
We hope that this article has given you some insight into what to look out for if you think you may be in need of an accounting software update. Keeping your software current is essential towards expanding and growing your business, so don't let outdated software come between you and financial success!