Having a great font style gives a good impression to the document and if you are looking forward to have your own hand writing as the font style for your document, then this article he for those who are looking forward for their own custom font style. There are some awesome web applications that lets you do this with ease, and many of them provide this service at free of cost, however, some don't allow you to download the custom font style to install on your computer as of now. In this article i list few web services which I found on the web which gets you a chance to type in font style which you usually write on paper. You can try out all of these different services one by one until you are satisfied with one among them.
Scenarios where you can use your own custom font style.
Students having loads of hand writing work can use this. Ofcourse for genuine reason!
For preparing a public document.
For email signature
(Do share with us, on what other scenarious we can use our custom handwritten font style.)
#1 Piliot Handwriting.

This website allows you to create your own handwritten font style done in 4 simple steps. However, at the moment this website doesn't allow you to download the font style which you create. But you can send your handwritten tex to any email id. if you are looking forward to be able to download the font for use in your word processing application like MS Word or Open office, then you can try out Fontstruct and for software based application you may checkout FontForge.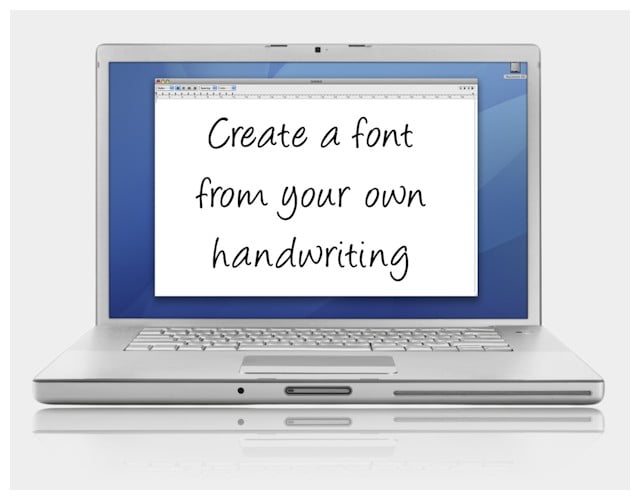 YourFonts.com is basically an online font generator that allows you to create your own (handwriting) as OpenType fonts in a couple of minutes. To create your font set, you just need to download & print the font template they provide and fill in your handwriting in the fields, and just upload then back to yourfonts.com to save your custom font style. You can create fonts with more than 200 characters and you can also include your signature as a single font. isn't that awesome? Fonts can be used in Microsoft Word, PowerPoint and every program that you own. And more exciting thing is that you can download your custom font to use in Windows, Mac OS X and Linux, However I'm not sure about the font type I gues it should be formats like .ttf for Windows, tfil type for Mac and also .pfa and .afm for Linux.
But all this comes at a price, that means they charge $9.95 for your handwritten font style, and I would say that it isn't too much when you see what you get. You can preview your font and purchase only if you are satisfied. You can start building your custom font here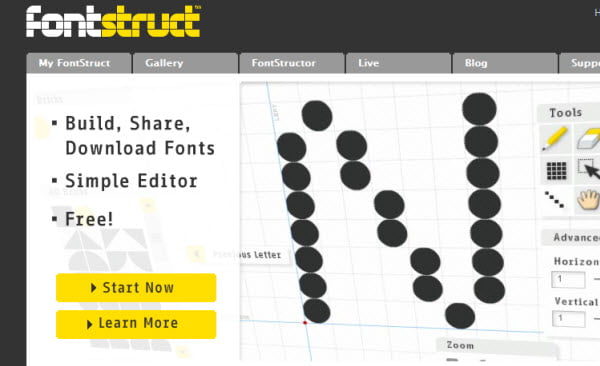 As the name itself suggest, Fonstruct is a yet another web-based application that is an excellent place to create fonts, especially if you're just starting out. You just have to register to create fonts, and its truly very user-friendly to get started in a while. But I'm not sure whether they provide custom font template to write your handwriting like what Piliot handwriting and YouFonts. But if you are really looking for a free service then this must be an ideal one.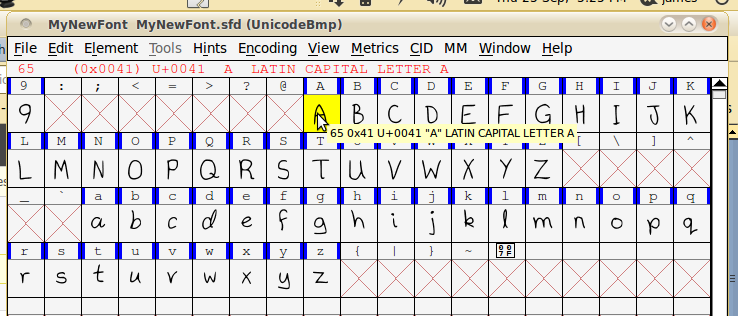 If you prefer to use a desktop application for this task then you can consider FontForge. This is a freeware program that lets you create custom fonts as you desire. but i would say that this isn't much easy for beginners to try. This software is basicaly for designers to create fonts but you can gie it a try and checkout if it makes what you want it to.
The program is available for Windows, Mac and Linux too. But for windows you will have to install Cygwin to make it work. Download Fontforge from sourceforge
And if you are not sure whether your handwriting is so great, or if you are fed up with Arial, Verdana, Times New Roman fonts then you can consider downloading some free fonts from myfonts.com , ddfont.com , ddfont.com or searchfreefonts.com
If you know about any other free font or custom font generation website, then do share it in the comment form below, because it might help others who are looking for the same.