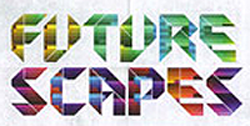 This post is Sponsored post by FutureScapes. All opinions are 100% mine.
Just imagine how the technology would change the world by the time of 2025, to think profound in this way FutureScapes has created 4 different scenarios which shows how one person's life might be like in 2025. These videos depict the actual summary of the potential development with the help of technology. These scenarios are the result of collaborative process by people across Sony and Forum for the Future it also includes the futurologists and experts from a range of fields.
What is FutureScapes?
FutureScapes is nothing but the imagination of the world of 2025 and how the technology will help us in the future, to make it understand and know it deeply FutureScapes has devised four films which shows the potential life of a person. These are not the predictions of the upcoming life, but can help us visualize the possibilities for our future and think about how we might plan for those possibilities from right now. FutureScapes will also consider the potential contribution that technology and entertainment can make in shaping a better and more sustainable future. It allows expert thinkers, designers, futurologists, writers and public to explore the opportunities and challenges of life in 13 years time.
Videos of FutureScapes That Helps Us to Imagine the Future
FutureScapes comes up with 4 different videos or scenarios which depicts the world of 2025. First scenario is about hyper innovation which shows the world with low-carbon created by a rapid and ceaseless process of technological innovation. This scenario shows the growing concern about the long-term sustainability of this "innovation treadmill" approach. Second scenario is about centralized survival which shows the problems of severe climate shocks and the technological measures taken by the governments. Third one is about shared ownership and this one shows the result of program of carbon limitation by global governments which led to high carbon costs and an entirely new perception of ownership. Fourth and final video is about redefining the prosperity which displays the new priorities of "wellbeing" and "quality of life" are bubbling up across the world as more sustainable forms of living become established after an extended recession.
FutureScapes scenarios summary video
This is a Sponsored article, all opinions are 100% mine.