Do you have multiple kinds of investments in your portfolio and searching for an app where you can manage your personal finances without any hassles? Don't worry, Personal Capital app will help you to manage all your financial tasks under one roof.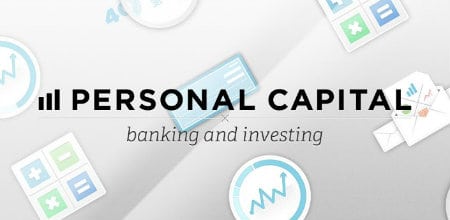 Keeping the constant touch with market's up and down and tracking the investments is an avid task for everyone who invests and of course mobiles stands handy where you can monitor your financial aspects on the go. But it is also important to have a feature packed app that is capable to manage your personal finances and updates you continuously with market happenings. Personal Capital app for mobile is such an app which comes up with bunch of features.
Personal Capital App Review
Personal Capital App is a free application which brings your financial world under your fingertips, it is available for all the major mobile platforms including iPhone, iPad and Android. Here you can set up all your financial accounts and monitor your investments. Personal Capital Application comes up in tabbed view which allows you to access all your financial accounts in one aggregated view.
Possibilities of Personal Capital Finance App
Personal Capital app is a 100% free app that allows you track your income, spending, savings and investment performance on a user friendly interface that even includes graph diagrams for the clear picture of your portfolio.
The app provides the holistic view of all of your accounts allowing you to manage your money.
It advices you on how to save your valuable money by identifying mutual fund fees.
Personal Capital finance app's personal capital cash manager is another great tool to track your income and spending along with your largest expenses and as well as view your transactions.
It let you know about the flow of your money, that means you can easily know where your money is going and it also it can also asses and analyze the value of your stock options.
Functions of Personal Capital
Portfolio Performance:  Personal capital finance app allows you to connect your investment accounts at BofA, Fidelity, Wells, Schwab and many more, once you are done with account setup you can track your investment by categories such as by account, by asset class or by individual security. This makes you keep an eye on your complete portfolio performance.
Asset Allocation: This function let know about the current status of your portfolio and helps you find the exact percentage of each asset class within your portfolio.
Mobile App opportunities: Personal capital app allows you to manage your portfolio on the fly, we have deeply discussed about it in the above section i.e. Possibilities of personal capital application.
Investment Check Up: Investment Check Up is a free adviser tool by personal capital app where financial experts electronically pinpoint potential investment risk factors inside your portfolio. It also assess mutual fund fees
401k Free Organizer: This free tool benchmarks your 401k against Personal capital's own0.5% plan and determines whether your plan is red or yellow or green.
Mutual Fund Fee Calculator: Mutual fund fee calculator helps you in saving your hard earned money by identifying mutual fund fees.
Universal checkbook: Universal checkbook is a useful feature where you can take a snapshot of a check and send payments to anyone or transfer funds among accounts.
Personally What I liked in Personal Capital?
Personal Capital finance app is not limited to one mobile platform, but available for iPhone, iPad and Android devices which allows us to manage our financial accounts in home, office or on the way. It is incorporated with some very useful tools such as 401k Free Organizer, Mutual Fund Fee Calculator and Universal checkbook that stands very helpful in routine.
One more interesting tool is "investment check up" where you can get free advise from financial experts and maximize the amount of money.
I recommend you to download the free Personal Capital App and give it a try over here iPhone, iPad and Android.