OnePlus, one of the fastest growing premium smartphone brands in India has made the much-awaited launch of it's latest flagship device. The one and only OnePlus 5T is now set to rock and roll. This device is essentially an improved version of the most popular OnePlus 5. It features the oh-so-trendy bezel-less design along with other such top-notch specs. So, if you loved the OnePlus 5 device but just wanted to know how one of those bezel deprived fancy displays work, this model is the answer to all your hopes.
OnePlus 5T Features
OnePlus 5T is an absolute beast offering the users with an experience that is beyond their expectations. This super sleek smartphone offers a refined and smooth Android experience with OxygenOS, comes with an uncomplicated face unlocking feature that works in 2D, it claims to be consistently offering a day's power (3,300 mAh) in just half an hour along with having an enhanced & dedicated low light & portrait camera shots. The OnePlus 5T device comes with a screen size of 6 inches along with a full optic AMOLED display. The aspect ratio is pretty new and rare being 18:9. It has a fingerprint sensor at the rear instead of the front, has a corning gorilla glass and looks similar to its predecessor OnePlus 5.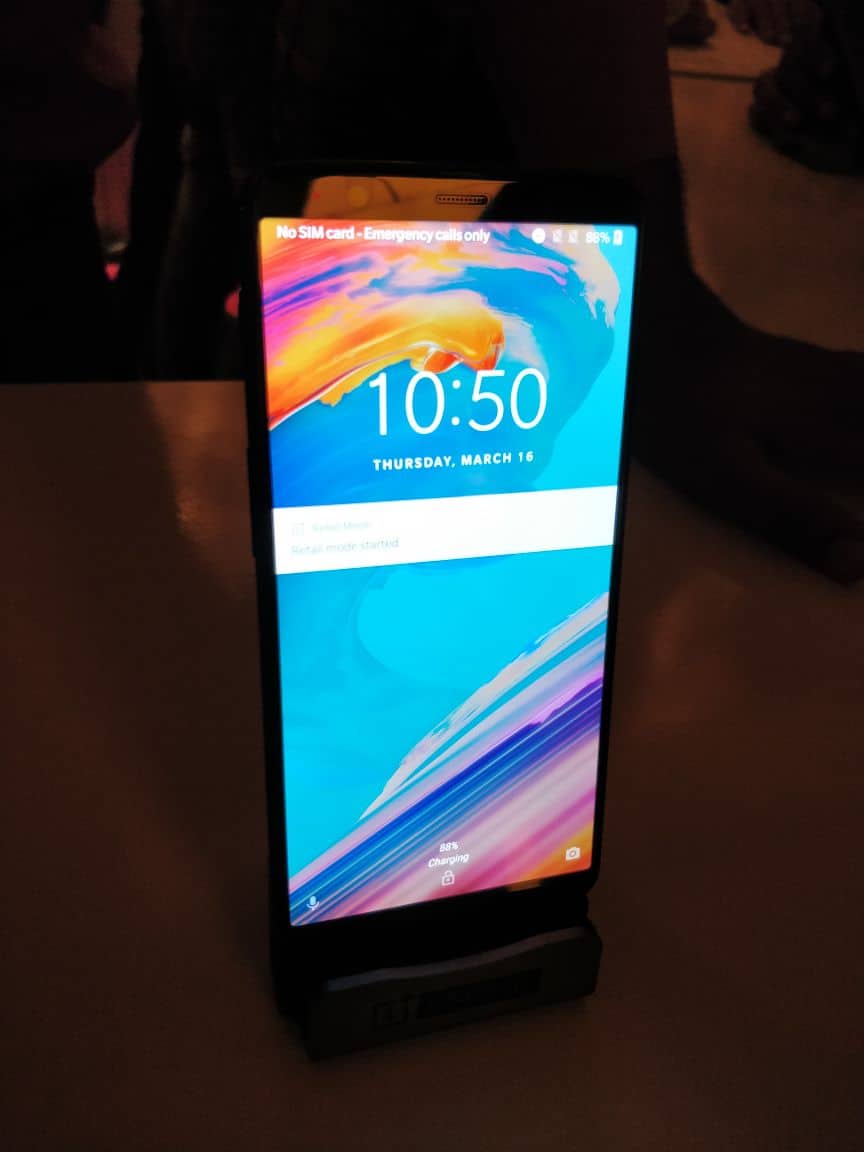 Price and Availability
The 64 GB OnePlus 5T variant will be available at the price of Rs 32,999 which comes with 6 GB RAM. And the 128 GB, Midnight Black variant will be available for Rs. 37,999 coupled up with 8 GB RAM. For some, it is a relieving point as they can look forward to purchasing this device. However, for the other few, especially the OnePlus 5 owners, it is quite a disappointment to see the price unchanged for both the models.
The early access sale has been scheduled for the Indian market via Amazon, OnePlus Store as well as their official website (www.oneplusstore.in). November 21st, 2017 at 4.30 pm is when you need to get ready. The open sales commence from 28th November 2017 for the US, EU, and the Indian markets.
OnePlus 5T users are assured to be eligible for the complimentary 12 months Accidental Damage Insurance. Not only this, users will additionally get certain offers from Amazon Prime and Kindle. And the IDEA users are also eligible for getting 1008 GB of data.