Software giant Microsoft has unveiled the "Surface" tablet PC to compete with iPad on Monday at Los Angeles. Microsoft which was only worked behind the hardware and known for its productive software has crafted its first tablet PC which uses Windows 8 operating system.  Microsoft Surface is so compact that it can be used either as a tablet or PC. It is available in two options, first one is Windows RT and second is Windows 8 Pro. Windows RT will run on ARM microchips by nVidia whereas the tab with Windows 8 Pro version can run on Intel chips. Here is the Microsoft Surface review.
[youtube]http://youtu.be/dpzu3HM2CIo[/youtube]
Microsoft Surface Features and Specs
Microsoft Surface is a tablet which could be used as a laptop by just pulling out the kick stand and attaching  keyboard with single magnetic click. 9.3mm thin and 676 grams Microsoft Surface tablet PC comes up with the following specification.
Display
Surface comes up with 10.6" widescreen and Microsoft's ClearType HD Display that brings great picture quality. An ultra-wide viewing angle extends the experience of watching movies. Microsoft Surface automatically adjust its screen intensity to match indoors and outdoors environment.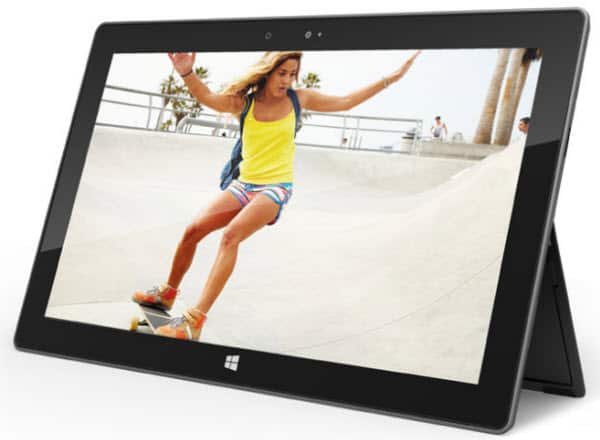 Storage
Both versions of Surface have different storage specifications. Microsoft Surface with Windows RT is available in 32 GB and 64 GB storage space while Windows 8 Pro is available in 64 GB and 128 GB of storage.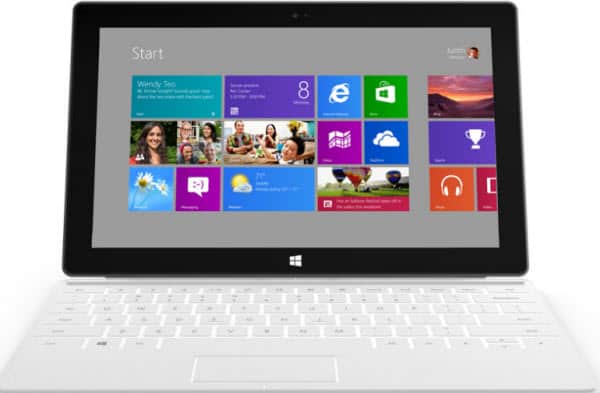 Keyboard/ Kickstand
Microsoft Surface can be extended to use as a laptop by flipping the built-in kickstand and attaching the single magnetic click keyboard to it. Keyboard is just 3mm thin which acts keyboard, trackpad and screen cover as well. Keys will be automatically disabled to avoid accidental typing when it is used to cover the tablet.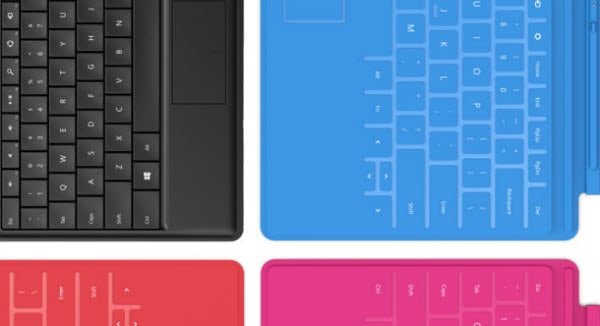 Camera
Microsoft Surface has two cameras called LifeCams. The front LifeCam can be used to chat with your friends and colleagues and the rear one can be used to record. It is angled to 22 degrees to record hands free while on Kickstand.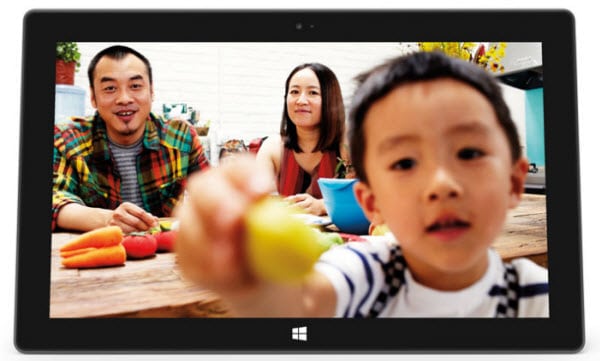 Conclusion
As Microsoft Surface has innovative technology it has a great potential. Microsoft Surface's Windows RT version will enter the market in the month of December and Windows 8 Pro version will be brought after the three months from Windows RT's release. For now it is not possible to compare the Microsoft Surface price with iPad or any other similar gadgets as Microsoft has not yet announced the price tag but it has given the clue that the price of Microsoft Surface would be competitive compared to iPad.