Google has extended its free SMS from Gmail service to India, this service was limited to some countries before but now India is one of those 50 countries who offer free SMS from Gmail. By using this service users can send free SMS directly from chat box to mobiles. According to the sources this service provides 50 credits for each user per day but you can increase this credit by replying to the message you get from your friends, each time you reply message, your credit increases by 5.
The free SMS sent from Gmail chat will be delivered to mobile phones to whom you send but the replies sent from them comes to your Gmail chat box.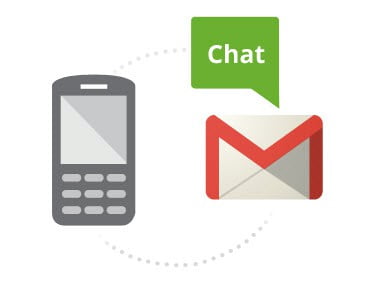 Also read:
Which mobile operators does free SMS from Gmail support?
Earlier only fewer mobile operators were supported in India but now all the operators are supported so you can send and receive free SMS from any mobile operator including Airtel , Reliance, Vodafone, BSNL, Idea Cellular, Tata DoCoMo and Aircel etc. in India. People who have registered for DND (Do Not Disturb) may not receive SMS sent by this service.
If you have registered with NDNC (National Do Not Call Registry) in India then you can stop it to receive free SMS from Gmail. Just SMS STOP DND to 1909 (toll free) to de-register yourself from the NDNC Registry.
How to send free SMS from Gmail chat?
Sending free SMS from Gmail chat is easy, just go through the steps below to send free SMS-
Select the contact name from gmail chat box to whom you wish send free sms and click on "Send SMS" option from the menu. You get "send SMS" in first place in menu.
A dialog box appears, here specify the phone number of your friend and click on "Save" button, that's it..
A chat box appears, type the message you want to send and press "Enter" button, the message will be sent to your friend and you get the reply in the same chat box.
Free SMS from Gmail is a useful service from Google for a quick correspondence which save lots of time, You need not add mobile number each time while sending free SMS, it is a one-time task therefore just click on "Send SMS" option and start sending free SMS.