DVDs once scratched are the assets of your dust bin therefore it is an important task to copy the DVD to your hard disk. DVDfab DVD Copy is an easy to use all-in-one solution for making DVD backup of your expensive DVD collection. Using DVD Copy you can rip, copy ,burn or clone DVD, Blue-Ray and Blue-ray 3D disk supporting the most recent formats such as Xbox 360, PS3, PSP, iPhone/iPod, 3D format etc.. DVD Copy software includes 8 DVD copy modes to customize your DVD as the way you wish.

Features and Options

 
DVDFab DVD copy is best in its class and has all the necessary features to manipulate DVD content. This is well designed for copying DVDs to blank discs or your hard disk as an ISO format. It is able to perform 1:1-ratio copies and add compression which can be used to fit bigger movies onto single-layer discs. Other useful features include-
DVDFab DVD Copy can remove all known DVD copy protections, like CSS, CPPM, RC, RCE, APS, UOPs, ARccOS, RipGuard, etc
Copy DVD+R/RW, DVD-R/RW, DVD+R DL, and DVD-R DL to hard disk with high speed
It can compress DVD-9 to a single DVD-5 (or vice-versa) with amazing output effect
Has the ability to copy discs that are badly scratched or damaged
User-Interface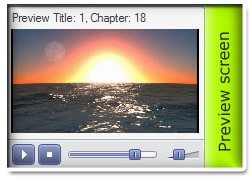 DVD copy has a user-friendly interface with highly customizable settings panel. It enables you to copy DVD with one or two mouse clicks and customize the output with many settings. The progress of the copying is reported in detail in a preview screen which let you see and hear the content before you start the copy process to avoid setup errors. DVD Copy has a classic look which brings the memories of the old versions of Windows such as Windows 98 or 2000 therefore modern geeks who like the feel of Windows 7 might not like the classic color style that comes with it and skinning option is not provided. It supports 28 languages around the world to choose from for non-English users.
System Requirements
Windows7/Vista/XP (32-bit/64-bit)
Pentium II 500 MHz
512 MB of RAM
20 GB of Free Hard Disk Space
A DVD-R(W) or DVD+R(W) Drive
Final Thoughts
DVDFab DVD Copy can be rewarded with 4/5 stars in all the aspects including its wide range of features/options, compatibility and it's easy to use user friendly interface. DVDFab team works continuously and provides regular updates to override the new copy protections therefore it is the worth software for 50$ which is able to handle the whole family of DVD and Blue-Rays.
Website: http://www.dvdfabb.com/dvd-copy.htm