Camera drones are the new definition of high-end technology. With an amazing capacity to reach incredible altitudes at exceptional speeds, drones can fly over oceans, mountains, forests and other landscapes for extensive time periods, capturing breathtaking images and videos. However, it must be kept in mind that not all drones are designed with the same strength and capacity. To experience the magic of drone photography, it is advisable to invest in one that presents the most sophisticated and high-end features. Lets look at the features of Dji Vision Plus Drone in details.
As consumers, people are usually not fond of investing in expensive products when there are cheaper options available in the market, serving almost the same purpose. However, the DJI Phantom 2 Vision Plus drone is an expensive device that's surely worth every penny you spend for it. Wondering why? Here is what you need to know about the brilliance of the DJI Vision Plus drone: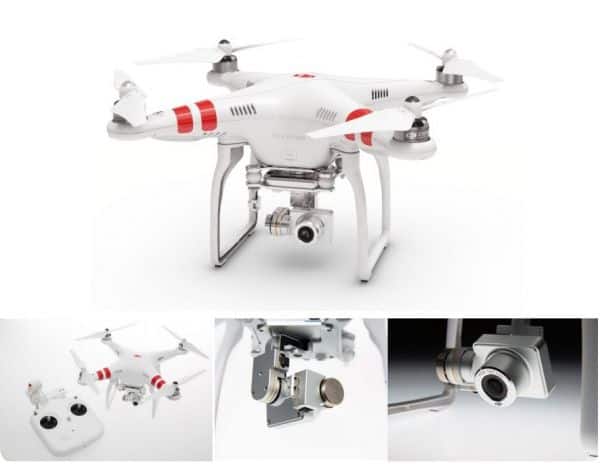 To begin with, DJI is one of the most reputed consumer drone manufacturers known for their outstanding products. They started their journey with Phantom 1, and proceeded to come up with the Phantom 2 series, designed with more sophisticated technology. While all the Phantom models are a true delight for any quadcopter enthusiast, the Dji Vision Plus Drone is specially designed to make aerial photography a sheer pleasure for you.
Dji Vision Plus Drone Features in Detail
Here are the significant features distinguishing Phantom 2 Vision Plus from its predecessor, Phantom 2 Vision:
High-End Camera: The Dji Vision Plus Drone is equipped with an incredibly high-quality camera and a removable 4GB micro SD card. This makes them perfectly capable of shooting full HD video at 1080p/30fps and 720p/60fps, allowing crystal clear video recordings and option for slow motion shots. Images can be taken at 14 megapixels.
A Much More Stable Flight: The in-built GPS auto-pilot system allows position holding, altitude lock and stable hovering, providing you with a much smoother flight so that you can concentrate better on the areas you want to capture and the shots you intend to take.
Greater Control: The Phantom 2 Vision Plus is teamed with an upgraded remote control that is designed with a number of advanced and sophisticated features to allow greater control. These include a gimbal control dial, trainer port, built-in rechargeable LiPo battery with a capacity of 2000mAh, battery level LED indicators and throttle locking feature.
Camera Tilt Control: The DJI Vision Plus drone allows you to tilt the camera while flying the device, so that you can successfully create unique angle and outstanding shots.
Enhanced Power: This advanced system, combines new motors, propellers and ESCs to allow better thrust and control compared to anytime before. With the Phantom 2 Vision Plus, you can easily load more equipment on your device, and achieve up to 200g/arm of additional thrust while using a 3S LiPo battery.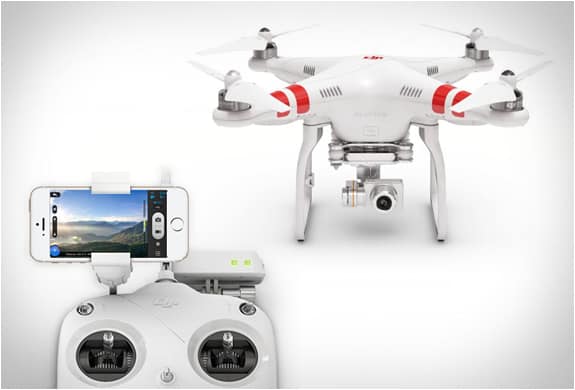 However, even a device as sophisticatedly designed as the Phantom 2 Vision Plus, can face errors due to a number of possible factors. To restore the brilliance of the device, it is important that you invest in authentic and high-quality Phantom 2 Vision Plus parts availed from a reputed supplier. While there are several online stores for drones and drone accessories, you need to take your best pick with utmost care. Here is a list of things you need to look for in an online store to ensure smart investment:
Look for a store that's reputed as being honest and reliable. They should be known as one of the most trusted providers for all things drone.
The online store you choose to work with must be a preferred dealer of DJI. This is to have the peace of mind that you would be availing the most authentic Phantom 2 Vision Plus parts.
They must provide the most superior quality products at the most competitive prices in the market.
DJI Vision Plus drone is designed advanced and high-end features to allow mesmerizing aerial photography at your fingertips. However, you need to maintain them well and restore them to their functional state in case they suffer malfunction with authentic Phantom 2 Vision Plus parts.
Author Bio: Julia Stewart,is an experienced content writer who has been writing high-quality articles and blogs on various topics for years. In this article, he writes about the high-end features of DJI Vision Plus drone.