Axis Bank Startup Banking group organized Startup-Social event held in Bangalore this week  Axis Start-up Social". The event was an interesting exchange of ideas and discussions around the startup ecosystem in India. One of the private banking majors Axis Bank held this networking event at WeWork Galaxy, Bangalore to guide and direct entrepreneurs that held a distinct potential within them.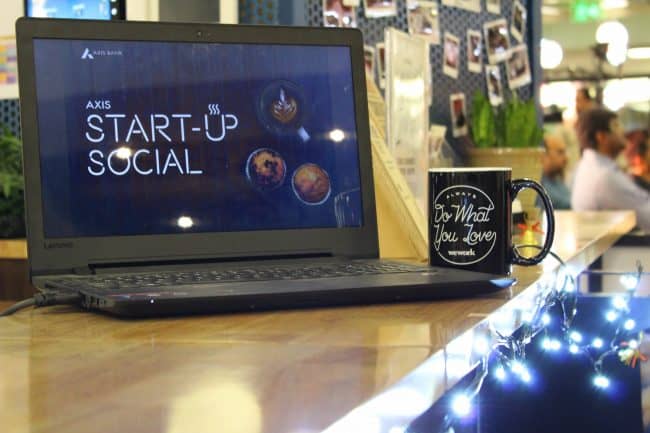 The event began with the session by Startup gurus like Vivek Gupta – CEO of a food tech start-up called Lucious. He shared his interesting story if how he ended up branding meat.  And followed by a session Amit Rohatgi the CEO and founder of the Divrt. Both shared their valuable experiences in their entrepreneurial journey.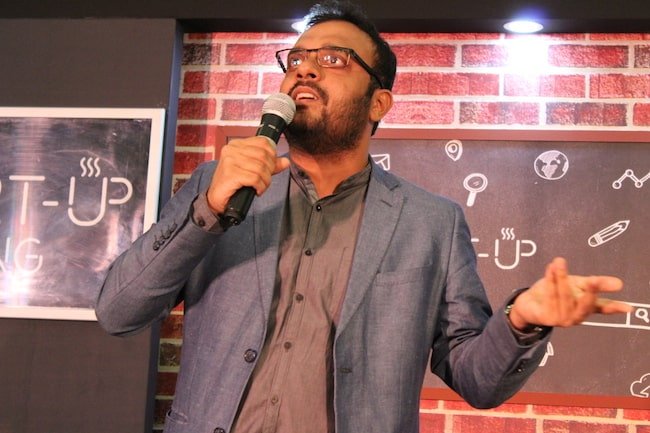 And then to make the event more funtastic, there was a Stand-up comedy act themed around Startup lifestyle in India. Standup comedian Vikram Poddar from Mumbai took to stage to explain the life of an Indian entrepreneur with humour which saw the crowd cheering and laughing out loud.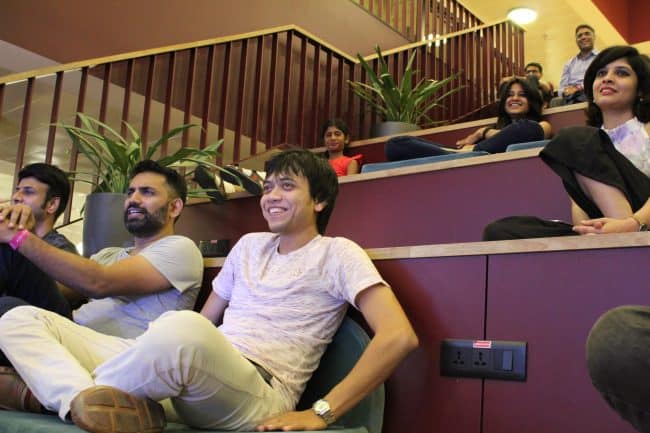 The prime idea behind this event was to share objectives and experiences of various entrepreneurs and how indian startups are shaping the nation and adding value to the world. The event catered to ideas that are ready to soar but just need a little mentoring and assistance to thrie. This unique event was solely themed to provide a platform for entrepreneurs that are aiming towards creating financial and other start-ups.
Axis Start-up Social reflected adherence and dedication towards providing various solutions that a start-up might necessarily need in order to reach the growth that it deserves. Previously this year there was also a successful initiation of Axis Start-up Banking product which is an intelligent combination of all the key tech-enabled products. Axis Start-up Banking focusses and ensures a financial help to the monetary and other necessities of a start-up.
A latest Nasscom Startup Report claimed after a study that there have been over thousands of start-ups boosting India's position as one of the major start-up ecosystems around the globe. This takes into consideration the total number of technology start-ups in the nation to over 5,000 as per the report.
Mr. Sidharth Rath, Group Executive of corporate and transaction banking framed it in his very own words expressing how excited and hopeful they're about this event. "We are excited to launch Axis Start-up Social, a platform through which we hope to provide the much required 'extra edge' to the start-up community by handholding them, sharing knowledge and providing them with a required financial solution. Today the Indian eco-system is flooded with innovative ideas but what is missing is the presence of the right channel and guidance in terms of acceleration. Scaling up and funding.Through Axis Start-up Social we endeavour to create an ecosystem to encourage innovation and next level of growth opportunities to start ups that area ready to take the leap. " concluded Mr. Sidharth Rath.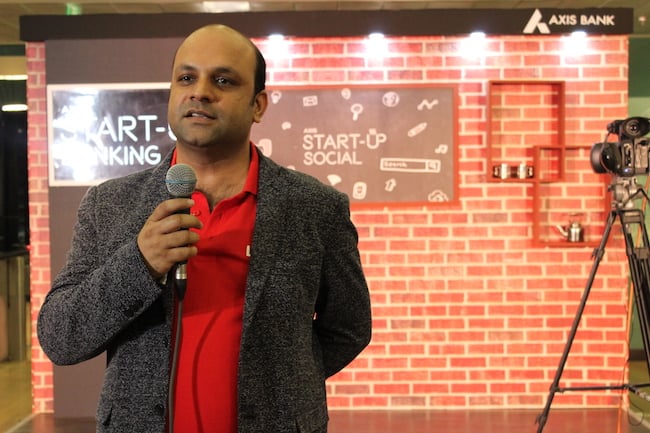 Mr. Vivek Gupta , CEO of Licious foods shared his enthralling experience in the success of his delivery startup. The viewers looked forward to hear his story as he was live on stage. A lot of tweets and comments have been circulating around the event. A tweet by @v_shakthi read " Loving the signage and the overall ambience at #AxisStartupSocial. Banks backing start-ups is a great boost to the ecosystem. Many other familiar names from the industry such as the founder and CEO at DIVRT, Mr Amit Rohatgi were also present there. The event was a networking event powered by brainy ideas, talks, coffee and much more entertainment like stand up comedy by Vikram Poddar.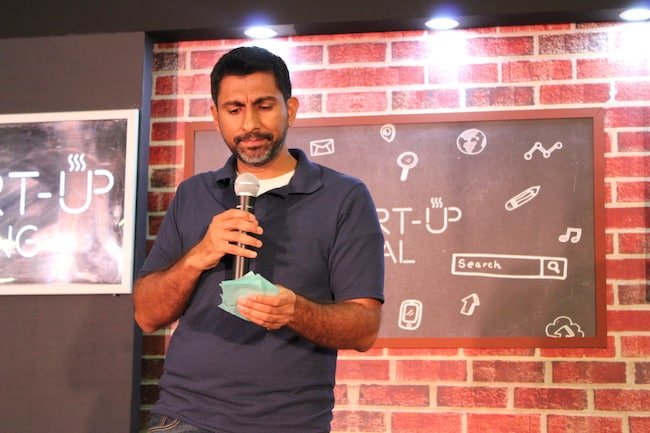 Our nation is one of the most potential platforms for young minds that hold ideas which could receive great triumph if they're provided with the right help. The youth and prodigies of India have brilliant ideas which could turn out to be potential companies in later future only if they are nourished under an eco-system which runs on a strong work environment. Technology today knows no bounds with a growth in demand and supply. This only leads to more success for the start ups that are making in big in various sectors be it educational, healthcare, technological or industrial.
Finally we can all claim that India is a booming market and economy for startups and new ventures. Entrepreneurs are building the future of India's economy so this is a good opportunity that you could seize if you have been looking forward to make your ideas more concrete. Probably this could be the helping hand to kickstart your very own start-up.