The world's leading digital cricket media ESPNCricinfo relaunches their Website and App after a major redesigning work. Along with this, the company announced ESPNCricinfo 'Turn and Bounce' weekly cricket show. The show will be aired on SONY SIX, SONY SIX HD and ESPN.in. The updated website and app is aiming to deliver live scores at even faster pace, stats and commentary, interactive and engaging contents, trusted and insightful analysis of the game, a library for videos and more. With more than 150 million visits per month, out of it nearly 1.5 billion minutes of engagement from India and the subcontinents, ESPNCricinfo is one of the top platforms the cricket lovers love to tune in for match updates.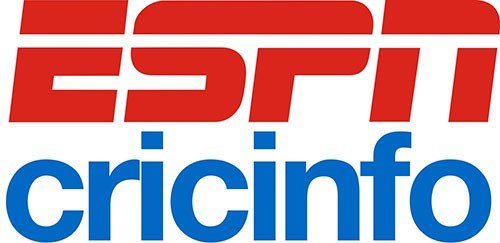 The revamped website and mobile app has an all-new elegant design along with some important features like; personalization of app and an option to set custom alerts. As the company looks ahead to its 25th anniversary in March 2018, the number of fans worldwide on this incredible sports platform has almost reached 2 billion fans worldwide.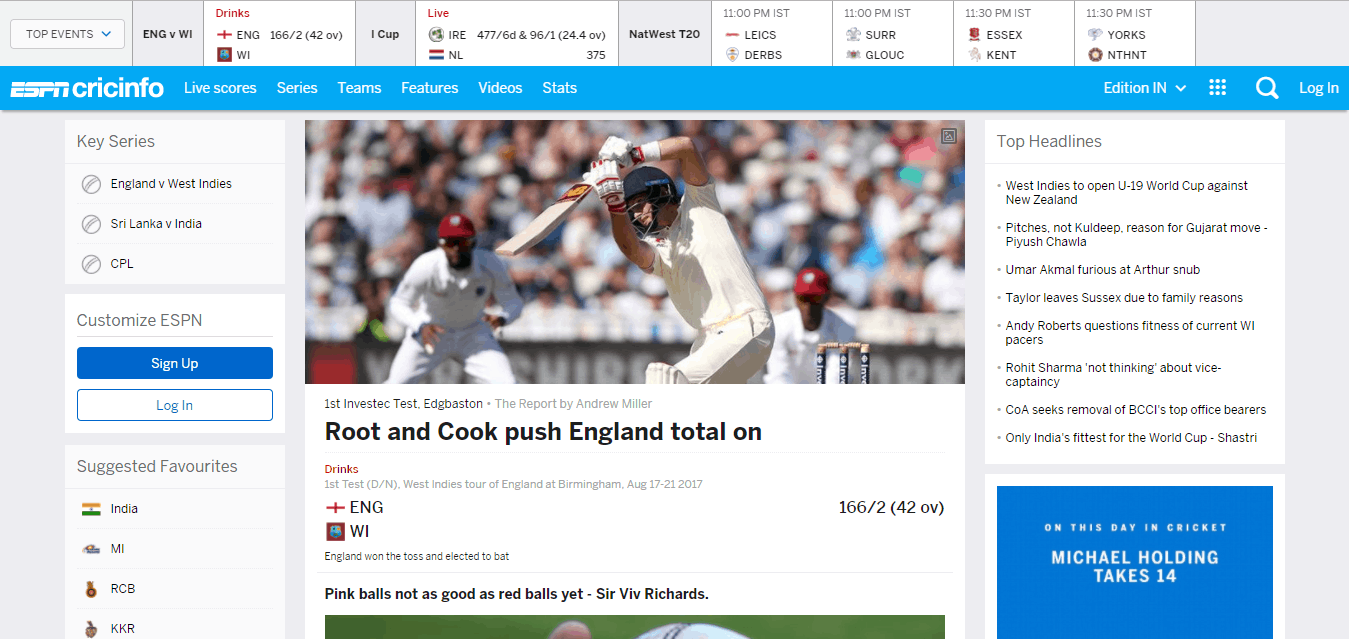 With the launch of its first weekly cricket show, Turn and Bounce, ESPNCricinfo continues to evolve as one of the leading multimedia brand among the cricket fans. The Turn and Bounce is for both television and digital platforms. Beginning from July 22nd 2017 10:00PM, every Saturday, ESPNCricinfo Turn and Bounce will be aired on SONY SIX, SONY SIX HD television channels, and on digital platforms like SonyLIV app, website and ESPN.in. The show clips will be available on the ESPNCricinfo as well.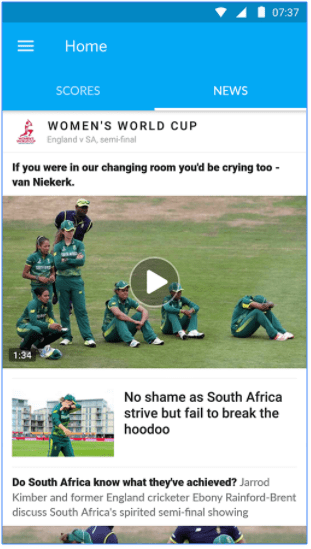 "We are cricket fans ourselves and we cherish our role as the definitive voice of a sport that fans everywhere love and share,"
said Ramesh Kumar, Vice President, Head of ESPN India and South Asia.
"Today, mobile devices have evolved into the daily gateway to cricket for hundreds of millions of fans around the world. The new and improved ESPNcricinfo reflects our commitment to combining the most dynamic digital products with the best cricket content and coverage. And through the collaboration between Sony Pictures Networks and ESPN, we are continuing the expansion of the ESPNcricinfo brand even further with the launch of ESPNcricinfo Turn and Bounce show for television and digital platforms offering the fans a compelling content."
Speaking on the launch of ESPNcricinfo Turn and Bounce, Mr. Rajesh Kaul, President, Sports & Distribution Business, Sony Pictures Networks India said,
"We are looking forward to bringing Turn and Bounce to our viewers, a show that promises to offer refreshing discussion and analysis, appealing features from cricket's most loved experts and personalities from the cricketing world."
ESPNCricinfo Turn and Bounce show will be a telecast of round-up about the live actions on the field, match highlights, top moments of the week, analysis, debate and interestingly, will include a discussions session with the fans.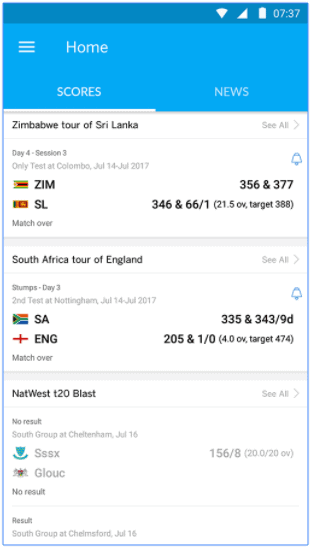 The new ESPNCricinfo website and app is revamped to fit in the best in class interface and has added new features. The redesigned UI will have an intuitive interface which displays the important information like latest scores, news, videos.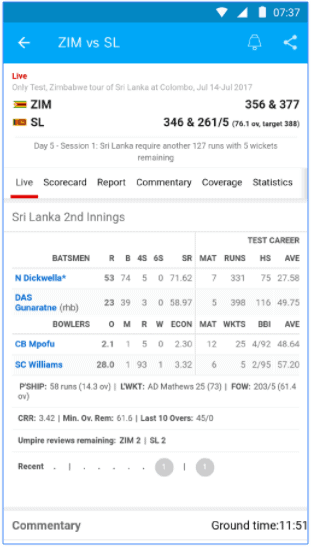 The ESPNCricinfo Scorecard feature promises faster live score updates and commentary, more stats, photos, video, trivia and contents can be easily shareable on social media with integrated share options. Combining with the android system alerts, the app can be easily configured to give you important alerts as pop up messages and push notifications.