Christmas is nearing and the festive mood has already begun around the world.  If you want to spend your Christmas holiday with the unforgettable driving adventure experience then here is the right opportunity for you. TomTom is about to initiate an online competition called "TomTom Gives you More" that can allow you to ride on one of six unforgettable driving adventures for 4 people.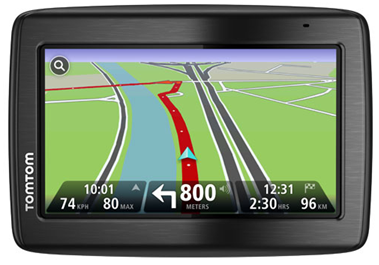 TomTom is Europe's top GPS navigation system manufacturer which is specialized in designing maps, traffic information and navigation systems, it serves the solutions for business and as well as government purposes. Here's a detailed Tom Tom sat nav review.
How to Participate in TomTom Gives you More Competition?
Participating in TomTom Gives you More campaign is simple, TomTom has come up with the new webpage with the world map wrapped by red ribbon, that allows you to easily take part in this cool stuff.
Once you landed on the competition page just login using your email id or sign up with your facebook account and further you will be allowed to 'unwrap' a continent from the world map which is designed awesomely and wrapped grandly.
Once you are done with unwrapping a continent you will be allowed to upload your own video, song, poem or just a short story to tell TomTom about your experience on the campaign and why should you win this competition. Be sure to upload the original content created by you as as TomTom expects only the unique work which could lead you win one of the trips offered in "TomTom Gives you More" campaign.
Where Could You Ride if you are Lucky?
If the luck knocks your door and if you win the competition then you could get the chance to visit Ruta 40 located in Argentina, Garden Route in South Africa, Grand Alpine Tour in Europe, Malaysian Roundabout, Australian Coastal Route and the Pacific Coastal Highway in California.
What if I am not selected to Trip?
Hey.. don't worry if you are not lucky enough to win one of six trips as thousands of other prizes are waiting for you to win, these prizes include TomTom navigation devices, Nike+ sport watches and gift vouchers etc.
Are you Ready to Take Part? Then Dive in!
"TomTom Gives you More" competition runs till the 15th of January 2013 therefore you have enough time to prepare. Take your own time to prepare video, compose a song or write a poem or else a short story to upload in this competition and test your luck to win the grand prize of unforgettable driving adventures to the awesome places.
Wanted to know more about this competition and take part in this exciting stuff? Check out TomTom's Website, see what is going on TomTom Facebook page and also follow TomTom on Twitter.
This is a Sponsored post on behalf of "TomTom Gives you More" campaign. All opinions are 100% mine.