Apple reveals the all new iPad which is getting to be known as iPad 3 or the New iPad. With its all new Retina Display Technology, Apple defines it as "Resolutionary New iPad". With the Retina display technology one can see more defined and detailed display ever seen before. Colors are more beautiful, text is more clearer, videos with very high definition and much more. With the new iPad's cutting edge optical technology you can record videos in 1080 pixel HD. And with Wi-Fi and 4G on iPad you can browse through the internet at great speeds. And also you get some amazing inbuilt apps with the new iPad.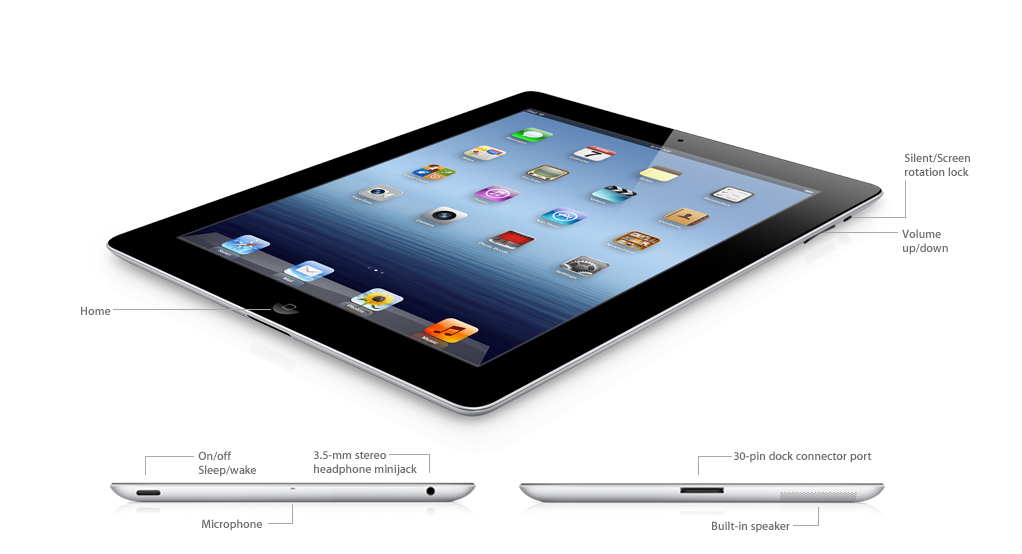 iPad Features
Retina Display
The third generation iPad features the all new Retina Display which is a cutting edge technology of our times. It comes with 2048-by-1536 resolution, 44% greater color saturation, and unbelievable pixel count of 3.1 million pixels in 9.7-inch space. That's a million times more than in an HDTV! So try imagining that high definition display or just get a new iPad.
5 Mega Pixel iSight Camera

Great moments are hard to come and Apple's engineers have devised a great camera to capture them. The new iPad comes with a 5MP iSight camera which remarks another great feature of it. You can record 1080pixel High Definition videos with the new iPad. Photos and images are greater than ever before.
Rocking Hardware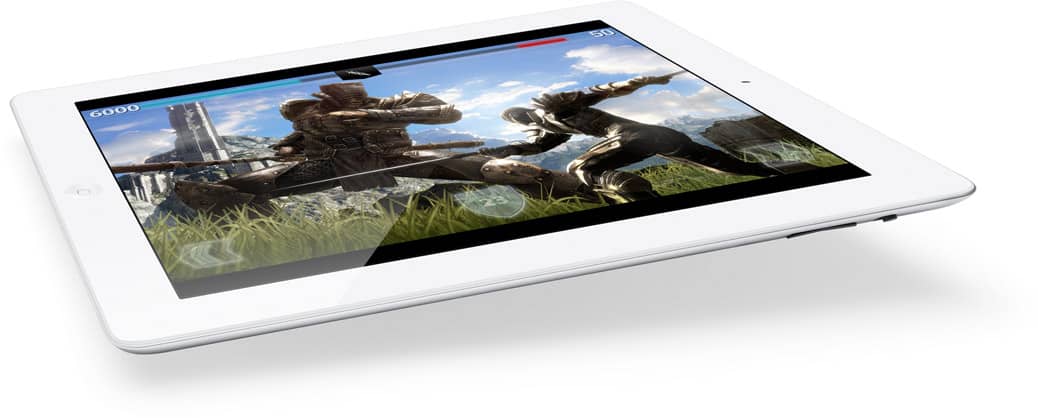 With the Apple A5X chip and quad core graphics processing one can get incredibly high speed experience. A5X chip is responsible for driving power to each and every single pixel on the display. That's how Apple made Retina Display possible. Thanks to A5X! And after all this hardwearing, you still get ten hours of battery backup.
Wi-Fi 4G
The new iPad comes with fastest way to browse, download and upload on the internet. It allows you connect to the fastest data networks around the world also up to 4G LTE. This is definitely one of the reasons to buy the all new Resolutionary iPad.
iPad Apps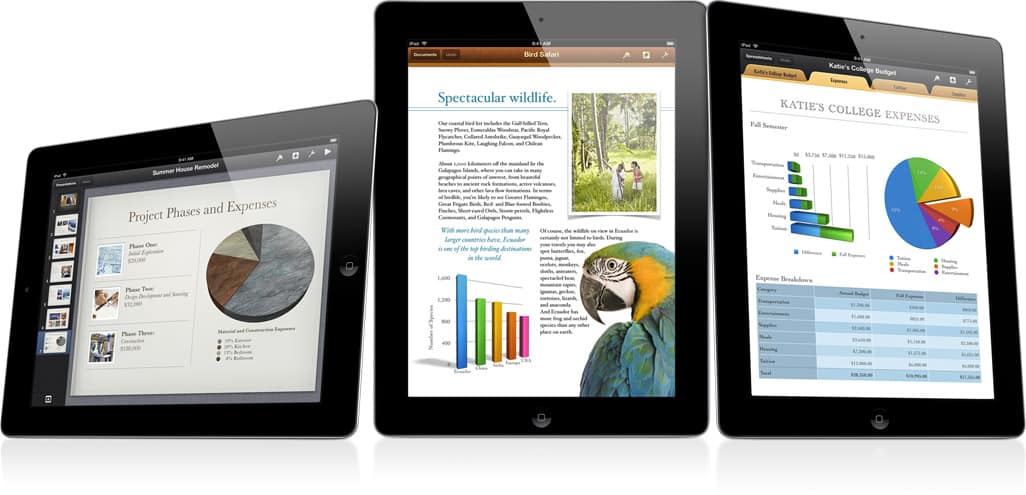 The new iPad comes with several cool built in apps. Send emails, make a video call, read books browse through the internet with great speeds and much more with inbuilt apps. You can make your documents, spreadsheets and presentations come alive with Pages, Numbers and Keynote. For more apps one can always visit the App Store. With iCloud you don't have to worry about saving your work. Your work is saved automatically.
iPad Price
Apple revealed the Third Generation iPad in the second week of March and is likely to be available in Apple retail stores from 16th march. Or you can Pre Order it online. Its range starts $499 onwards.
For more information visit www.apple.com/ipad/