The title gave you a lot of hope isn't it. Well yes you can take home a Galaxy Note II by participating in the Draw Ralph contest at the Find Ralph website(http://unr.ly/UqFeUY). This contest is sponsored by Samsung, and they are giving away Galaxy Note II and Exclusive goodie bags to the lucky winners who complete the missing pixel on the Ralph poster. Ralph is the new animated character Disney is about to release in their latest movie "Wreck-it Ralph". It is going to be their 52nd animated feature in under the Walt Disney Animated Classic Series. The contest is simple, you just have to add the missing pixels to complete the Ralph poster.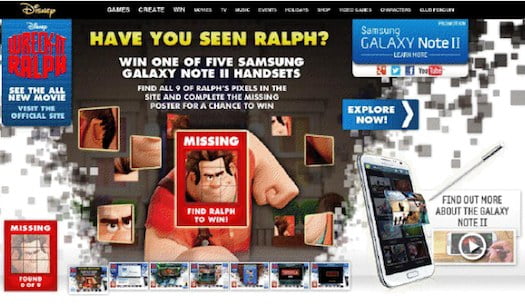 They've also created a short video clip to introduce Ralph by drawing him on Samsung Galaxy Note II. You can find the clip below.
In this video , the creator the Ralph's character Bill Schwab who animated the Disney movie 'Wreck it Ralph' does great job by drawing his character Ralph from scratch and imports other characters into his sketch, demonstrating how smoothly you can create your own animations using with the S-Pen and smart features that come with the new GALAXY Note II. Bill also shows how to use some editing features and tools like the lasso tool to cut and paste the Wreck It Ralph logo to complete the sketch.
By the way, Disney is about to release this movie soon, you should checkout the trailer. I saw the some parts of the Wreck-It Ralph trailer some days ago and I've decided that I should definitely watch it on the big screen. Ralph's character in the movie Wreck-It Ralph is not-so-very good guy. But no story is complete without some twist and turns. You can know more about Wreck it Ralph movie at this web page.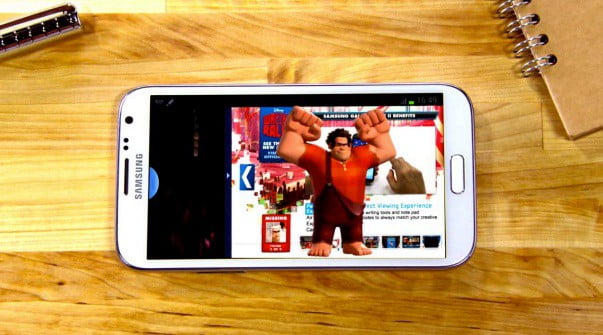 The executive producer, John Lasseter, was the director of Toy Story and A Bug's Life, which I loved a lot back in the days. John Lasseter also worked with Steve Jobs at Pixaar which is now owned by Disney.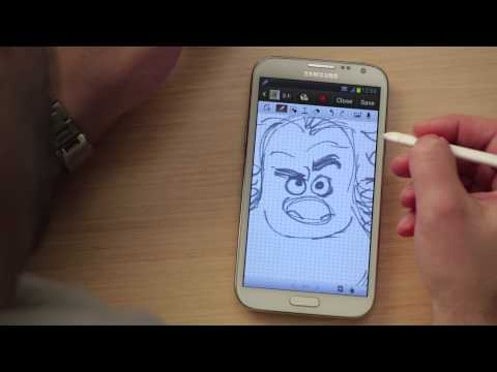 So, you could be lucky one to grab the awesome Galaxy Note II smartphone and goodies by simply arranging the missing pixels in the Ralph Poster on this contest page.
You can checkout more great features of Galaxy Note II at official Samsung webpage. And don't forget to check Wreck it Ralph website out.
This post is sponsored by Samsung. All opinions are mine.